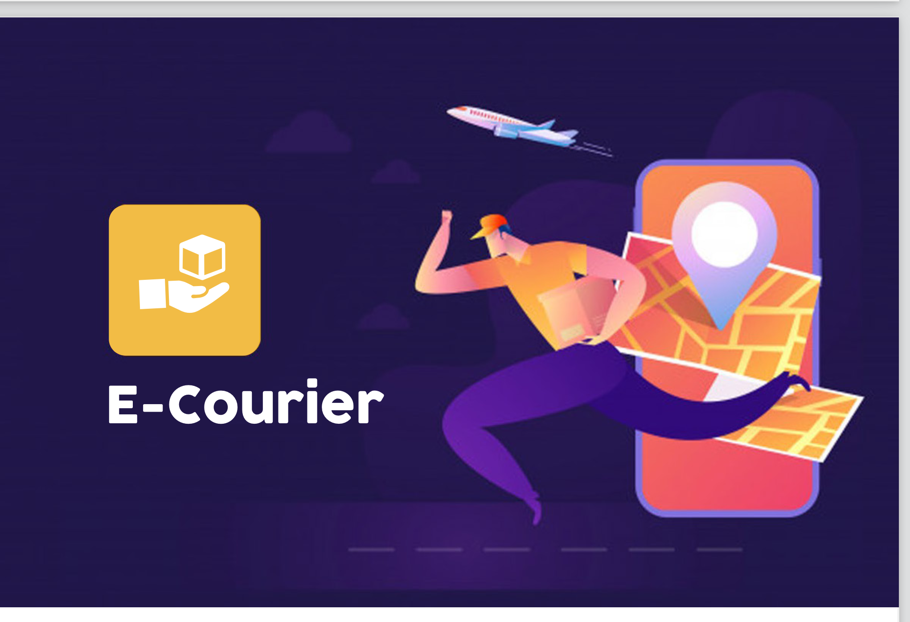 "
Techtsy's E-Courier App
Nowadays the use of courier delivery services by businesses to ship goods to their customers locally and internationally as well is highly common within different industries. In the current increasingly connected society, especially with the rise of e-commerce these days, there is no doubt about the importance of quick, fast, and smooth delivery. With so many choices and possibilities, choosing the best suitable courier service for your company can be extremely challenging. However, Techtsy introduces an app to be used to book, schedule, and manage all the related services . With the help of this informative information on Techtsy's E-Currier app and its advantages, you will be aware of the factors to take into account.
What is the E-Courier Solution Developed by Techtsy?
Techtsy introduced CourierOne which is an online all-in-one courier booking app. CourierOne allows users to deliver and send anything anywhere at any time through the app. Through CourierOne users can get their items delivered quickly and easily. The food delivery & Grocery delivery feature allows users to order foods & groceries from nearby Restaurants & grocery stores. Within a few steps, users will get their wanted item received at their doorsteps.CourierOne awesome minimal looking sign in and Sign up screen allows user to quickly login and sign up to the app.Via CourierOne,User can track their delivery in live map view. The quick calling option in a delivery info section allows users to call the deliveryman and get the current status of the delivery.

How Does It Work?
Arrange Delivery
Using CourierOne users will start to pick up the delivery location and then will adjust the drop-off location. Booking details should be confirmed. These details include courier measurement, courier information, delivery mood, and confirm all booking information. After the booking confirmation, users should proceed to payment via a variety of provided methods provided by the app.
Get Food Or Grocery Delivered
The user will start by searching about the restaurant or store that he wants to make his purchase. Adding the items to the cart will be the second step. Then finally the user will set up the drop-off location, confirm the order, and pay for the order via one of the different choices provided by the app.
CourierOne Admin Panel Overview
Action analysis allows the admin to check out the list of actions done in a particular time period. The action could be anything like appointments, bookings, ad pop up, visitors, and other actions which were done using the app
Administrators can compare different categories based on the clicks and actions they receive at different checkouts.
This dashboard area enables users to view analyses of new users that have registered during a specific time frame.
The daily user data can be compared by the admin on a monthly, weekly, and yearly basis. It displays important information for decision-making from a marketing or research perspective.
The admin has complete control over all of the app's asic unit settings, including currency selection, tax control, support contacts, etc.
An admin may quickly add and change any categories. Admin can easily modify and edit any categories without any deep or strong technical knowledge.
Using CuorierOne's admin Panel will allow the admin to easily and smoothly Add new categories. A few steps start with adding category titles, primary image (icon), and secondary image (icon), and selecting the parent category, and admin is done with adding the new category.
Get Your Version With Techtsy
At Techtsy, we make your technological visions a reality. Through cutting edge technologies, affordable solutions, and excellent support, we hope to develop actionable tech insights and useful tools to lower obstacles for entrepreneurs.We are a flexible team, and our minds are full of innovative thoughts that are just waiting to be put into action. We create user-friendly online and mobile applications. Simply said, we adore creativity and we do our best so you can get the best out of your business.
"