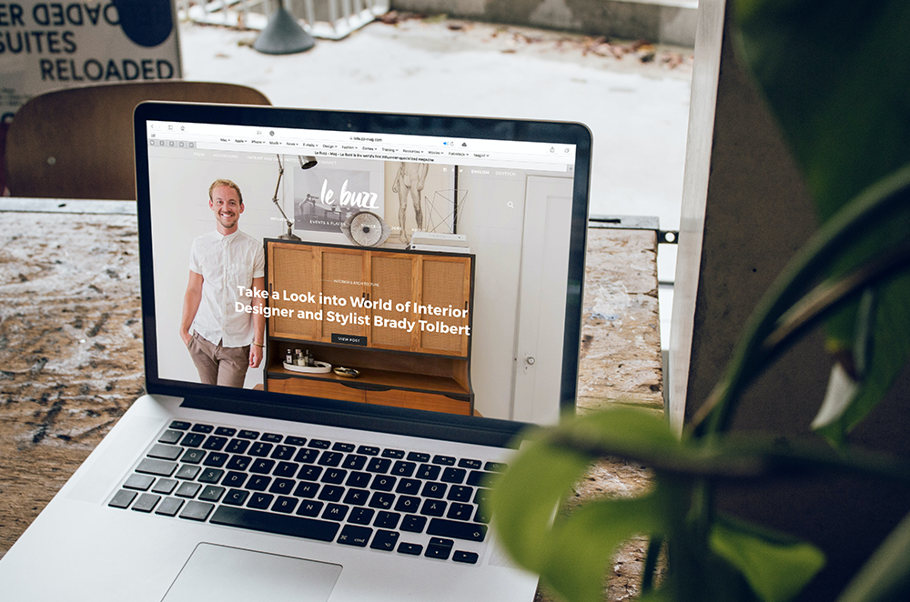 If you are a startup or just opened your business recently, you might be wondering: do I need a website? Well, we would say, you definitely need one if you want to become successful and compete in the modern world. And in this blog, we are going to explain, why you need a website for your new business
Today more and more people are conducting their business online. Over the past few years, online businesses have grown more than ever. And keeping that growth in mind, businesses are rapidly adapting to digital solutions.
In this fast-paced world, and as a part of the digital transformation, do you know what remains the most important? It is none other than a business website. And now is the time for your business to have a well-designed and functioning website that your customers can relate to.
We know, you might be still wondering, what's the point of having a website for your new business?
well, simply put, there has never been a better or more important time to invest in a website than now for your business. It comes with countless benefits that can help your business make more profit with solid future prospects.
Let's get down to business and learn why you need a website for your new business in detail.
5 Reasons Why You Need a Website for Your New Business
If we want to talk about all the benefits of a website for a new business in detail, we might not be able to cover it in a blog. We will have to write a book. But let's not get to that extent. Instead, let us discuss the most important points so that it helps you understand why you need a website for your new business in a few minutes. To, do that we will discuss the most important points, particularly for new business owners like you.
a. A Website Makes You Look Professional
Let me as you a question first before explaining this to you. What do you do before you take a service or buy a product from a company?
Let me tell you what I do. Before I purchase anything or take a service, I search on Google or directly search the company website. Then I look into their website and check all the details of the product or service. But if I don't find the company website, I never purchase or take service from them.
Why is that?
Well, a company website gives me a sense of authenticity and professionalism. It is in my head that if that company does not have a website, it means it is not something that I can trust. Simply put, I consider a website as a company's digital headquarters. And if that headquarters doesn't exist, it is not worth the shot.
Guess what, I am not the only person who thinks that way. 84% of today's consumers think a website makes a business more credible than companies without. Moreover, your website is also the perfect place to show off any professional certifications or awards your business has.
b. You Can Clearly Showcase Your Products And Services
One of the most important reasons why you need a website for your new business is, you can showcase your products and services. It gives you enough room to add any information you want. And without any doubt, more information provides a clearer picture of your product which is really important to sustain the present market.
For example, if you have a super shop and you want to go online, having a social media page won't be enough. Facebook, for example, allows you to add your products to your page. But it does not allow you to customize it. And with this, you won't be able to attract your customers more than you could with a website.
Appearing in search results is very important today because a significant number of people search before they purchase. With a website showcasing products or services can easily appear in searches using some simple SEO strategies.
On the other hand, you can show potential customers your products by displaying high-quality photographs and videos on your website. You can also use your website design, along with the featured images, to give people a sense of what it feels like to enter your physical location. In simple words, when you have a website for your new business, the opportunities are limitless.
c. You Can Display Your Best Reviews And Testimonials Prominently on Your Website
People listen to people, before buying something! Don't you think so?
I think it is more common that before making any purchase decision people consider what other people have to say.
But the question is, how do we show what our previous customers told us about our products? Well, here comes, reviews and testimonials. And you can display them on your website prominently.
If you display your best reviews and/or testimonials prominently on your website, it will establish the credibility of your product. Moreover, your future customers will consider those as social proof which you need for further business success.
d. A Website Can Encourage Customers to Contact You
Having an easy contact point is a plus point for any business. And this is one of the reasons why you need a website for your new business. In today's business context, everything is about communication. The better you communicate, the more you satisfy your customers. The more you satisfy your customers, the better business you have.
Without a website, establishing that customer relationship is impossible in the modern world. Because everyone is on their mobile phones or laptops most of the time. Even those who stay a little shy away from devices, try to adapt when they purchase something.
With a website, people can easily contact you after going through your product or service pages. So, a website is a great place to connect potential customers to your brand.
e. A Website Ensures Your Success Over Time
Success comes with time. But in that time you need to give enough effort to keep things running. A business website is one of the most important things in today's world to reach that point of success. You might be asking how.
Well, do you know how the business is going to be conducted in the future? Everything is going to be virtual. And everyone is going to be shopping and taking services based on websites and mobile apps.
So, very soon, your business is going to be invisible to all people if you don't have a strong website. As we progress further into the digital era, more and more businesses invest in digital infrastructure, and things will get difficult. But think if you invest in a website now, that is going to grow and in the future, you will stay one step ahead in your business game.